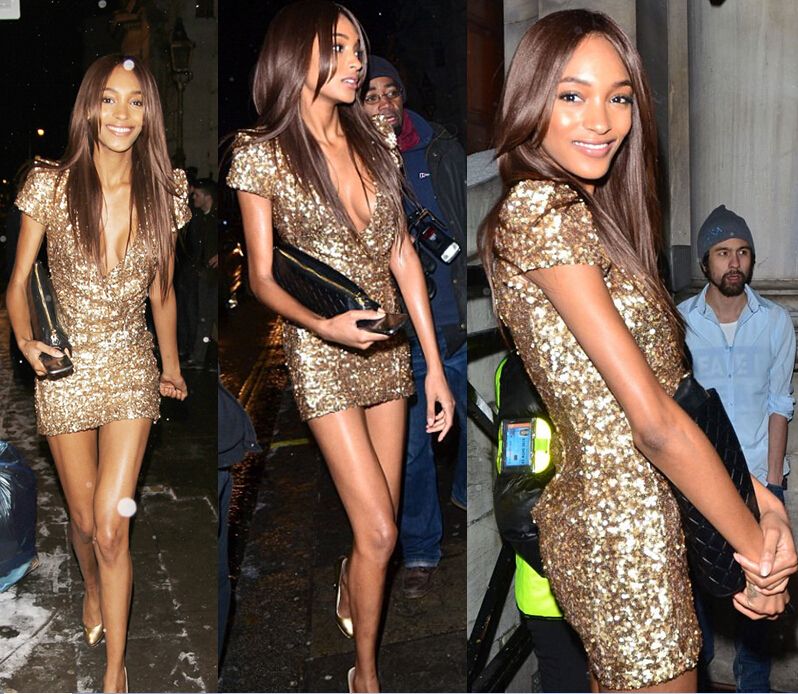 Here's the rule: short, tight, or shiny; pick two. When it comes to women's party dresses, these are words to live by. Whether you're headed to a holiday party, a charity dinner, or you're just going out for cocktails with the girls, if you follow this simple rule, you'll stand out without striking out. The key, you see, is to look like you're not trying at all, like glamour was just bestowed on you at birth, and you can't help it.
Now, we all know that looking like you just stepped off the runway takes a lot more effort than rolling out of bed, but no one else has to. If you feel confident and sexy, you'll look confident and sexy.
People will wonder how you do it and how you make it look so easy. The key to this, though, is to take your look to the max, then tone it down just a smidge. If you have your heart set on sequins, and you want to show off all the work you've been doing at the gym, you have a choice.
You can go for a long, sultry gown that hugs every curve on its way to skimming the ground. That's a great look for a gala or other formal event, but most of the time, you're going to want to take it down a peg and go for the other option.
Pick Your Couture Poison
And what is the other option? Well, you've chosen shiny with your sequins, and you don't want to look too formal with a floor-length gown. What does that leave you? That's right, your best bet for most semi-formal and cocktail parties is a short, flirty sequined number that skims your curves but doesn't hug too tightly.
A Spectacular Sparkle Dress is perfect for this look. Its plunging v-neck shows just enough, without being too revealing. It's tapered through the waist to show your figure, but its skirt flares out, giving it a perfect, loose silhouette.
See what we're getting at? You can also choose a more toned-down fabric, like a basic black. With wallflower fabric like that, you can indulge in a sky-high hem orslit skirt in a cut that fits like a second skin to stand out just enough.
Whatever combination two make you feel sexy and sassy, rock that style. No one can call you inappropriate, and even if they do, you can smile in their faces, 'cause you seriously won't care.