Finding affordable plus size clothing can be a real challenge sometimes, especially if you are like me and do not have a lot of money in your budget for clothes! While I love the popular plus size clothing retailers, I usually can't drop $150 or more on a dress or $50 for a pair of jeans. I am super thrifty when it comes to shopping for clothes, and so today I thought I'd share a few secrets for getting clothes you love and fit great without setting your purse on fire.
Here are my 7 Secrets for Finding Affordable Plus Size Clothing:
While these aren't closely guarded secrets to shopping for affordable plus size clothes – you will find these tips will save you a TON of money in the long run and leave you feeling confident and looking great. Most people will never guess your secrets either!
Secret Tip #1: Know What You Like and What You Need Before You Shop!
The first thing to do is take inventory of all of the clothes in your closet. For example, I know I am definitely in need of some new leggings and dresses and sweaters suitable for the cold winter ahead where I live in the North Eastern US. I love to wear leggings with dresses and layering on sweaters with other pieces I own – this is my "style" and my "comfort zone" – these types of clothes compliment my natural body shape and make me feel good when I wear them!
By knowing what pieces you need, you can avoid making any impulse buys (unless of course you find an irresistibly good deal!) as well as add to your collection for clothing you need and will help add to your existing wardrobe. New leggings for example could likely be mixed and matched with a number of black dresses I already own to give a new look without buying more than I need.
Secret Tip #2: Shop the Clearance Rack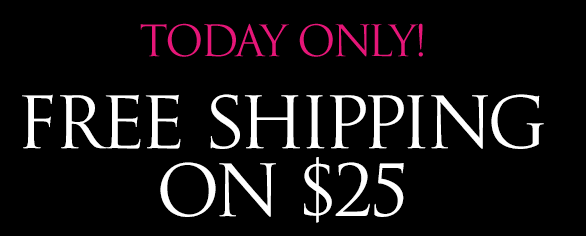 The clearance rack. Now I personally LOVE clearance sales – even if the clothes may be slightly out of season. Often times you can find pieces which can be layered together with other pieces or classic timeless "staples" to your wardrobe which can be used and worn in a variety of ways.
Most online stores have a clearance section – so be sure to check these sections of their website often! Some stores may even let you combine this with free shipping coupons and offers or other deals to even further maximize the savings!
Secret Tip #3: Use Online Coupons and Deals Websites
There are a lot of great websites which offer coupon codes – there are also some "Daily Deals" or "Group Buying" websites where you can score clothes for awesome bargains from popular brands and designers you love. A quick search in Google for example for "Lane Bryant Coupon Code" can give you quite an array of options!
Secret Tip #4: Shop  Secondhand
While thrift stores can be hit or miss, you can actually shop many online thrift stores to find popular name brands for just a few dollars plus shipping. Yes, some of these secondhand pieces may not necessarily be the "latest and greatest" – but keep in mind with fashion trends there are often cycles and many styles come back or some classic things such as the "little black dress" never truly go out of style. You may also be able to get the clothing you find secondhand and make a few alterations (such as removing the shoulder pads out of a jacket or adding a belt to a dress or having something custom tailored to fit you).
Here are some sites I've also had luck with:
Craigslist.org

 – you can search plus size clothes here and often get an entire bag of things for what you might pay for just one outfit at the stores!

eBay.com

 – also a popular choice, especially if you are in love with a certain brand.

ThredUp Plus Size Section

: The world's largest online thrift store where you can find popular brands for less than $10-$20 for affordable plus size clothing!
Secret Tip #5: Bypass the Middleman
Most of us know the difference between retail prices and wholesale prices. Retailers often mark up the clothing they purchase in bulk or through special pricing offers – afterall, this is how they make money and stay in business!
One way to avoid paying more than you have to for clothes is to bypass the middleman or shop from clothing manufacturers themselves.
Here are a few places to start with this:
AliExpress

: This is actually a website where you can buy almost anything you can imagine, including inexpensive plus size clothing, directly from foreign manufacturers. Just be sure to see if the clothing you are interested in requires a minimum order and make sure the vendor offers free shipping!
Secret Tip #6: Earn Rewards to Get Cash Back Rebates From Shopping Online
There are several sites which you sign up for and receive cash back rebates for purchases you make. Two popular sites are eBates.com and ShopatHome.com. This is a great way to earn rewards for things you might already buy and save money on brands you love.
Another way to further maximize your savings is to use a credit card that offers cash back rewards. For example, the Amazon Store Card gives you the option for eligible Amazon Prime Members to earn 5% cash back on every purchase you make! This is awesome not only for your favorite clothes but anything else you might buy there as well! Other popular cards also offer many cash back rewards incentives as well – just be sure to check their websites as some require additional registering to be eligible – and of course use the credit card responsibly! Always pay the balance of these credit cards off each month and read the fine print very carefully, as some banks or credit card companies may charge additional fees.
Secret Tip #7: Wear the Right Underwear!
You may laugh at this one or be surprised and shocked. How could the right underwear possibly mean saving money on plus size clothing? While this may be an unconventional tip, your underwear might not be flattering to your figure or the style of clothes you like to wear. Choose a high quality, comfortable bra with the proper fit. Also – take note of what types of underwear work better with different styles of clothing. I know this seems silly and trivial – but you might find that you are able to wear and look good in clothing that is less expensive than you ever thought would be possible simply by wearing underwear that fits your body shape and clothing style!
Yes, You Can Find Affordable Plus Size Clothing!!!
There are so many ways to enjoy the clothes you love that are comfortable and make you feel confident. I hope by sharing these 7 "top secret" tips that you will be able to find exactly what you love and within your budget!
Do you have tips you would like to share or places you have found to be good sources for inexpensive plus size clothes? Share your thoughts or experiences below!